Hoffee Carbon Fiber Cases
From the materials used to make the cases to the way the interior is custom fitted, we are committed to offering the best protection possible for your instrument.
Protection, Style & Service
In just a few short years Hoffee has become the premiere builder of carbon fiber cases for guitar, banjo and mandolin. Each Hoffee Case is hand built in the USA through our state-of-the-art process using the highest quality materials available. Our premium quality custom interiors are meticulously fitted specifically to your instrument's measurements. And that is why our customers say, "It fits like a glove."
From the materials used to make the cases to the way the interior is custom fitted, we are committed to offering the best protection possible for your instrument.
Our mission is simple. We work hard to provide our customers with protection, style and the kind of customer service we would expect for ourselves.

We look forward to hearing from you and building a new home for your most prized musical instruments.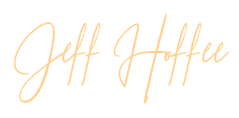 Anyone can simply claim that their case is durable. At Hoffee Cases we'd rather let our cases do the talking.  We set out to put our cases to the test and to prove once and for all what the term "durable" really means. Click the video to the left to see what the Terror Test is all about and see for yourself why we stand so tall behind each and every case we make. Be sure and check out out YouTube channel for more.
Although we have done a considerable amount of testing with our cases, it's always good to hear real-world stories about the experiences of Hoffee owners. Below are a few of the emails we have received from musicians using Hoffee cases on the road.
Flip Scipio just made a beautiful custom guitar for me that included one of your beautiful cases. This is the best guitar case I have ever seen and puts all the cases in my collection to shame. Thanks for making such and awesome product and right here in the USA.. .. Bravo!!!! Yours truly,
Sorry for taking so long to write. I wanted to let you know that I received the guitar case that you built for my Santa Cruz Tony Rice Pro and it fits perfectly. You did an excellent job and it is amazing that the fit is so precise and you built it without having the guitar in hand, only measurements and a outline. I could not be any happier with your product. As an owner of several older Calton cases, I can say without a doubt that you cases blow them away! The case exceeded all of my expectations and is handsome piece of equipment as well. Thank you for a fine product and excellent service.
Just got the case today, and I'm really at loss for words - your work is remarkable! I can't fathom how well the guitar fits in the case - it's like a latex glove (in a good way, that is, if there even is such a thing...). The case itself is beautiful and much more compact and light than I expected. Backpack mode is fantastic - it actually feels comfortable! And I'm also really happy about all the detailing made to suit the archtop specifically. It really exceeded all of my expectations, and finally I feel more safe about traveling around with my instrument. Thank you so much - you're the best!
Jeff, just wanted to write to you and tell you of my airline experience in Europe with your case. I made the mistake of traveling from Amsterdam to Sevilla on Vueling Airlines. They not only would no let me take my flamenco guitar on board ($6,000) but charged me $45 to put it under the plane. Fair warning for all musicians (Spanair is much better with these things). They said my guitar would go separate with oversized baggage and would not come down the belt. Sure enough my guitar came crashing down the belt landing on its face. When I retrieved it the top of the case was so hot I could not hold my hand to it. It was almost 100 degrees outside, it must have been out there a while. Obviously I was very pissed. The case had scuffs(which I don't mind a bit) but the actual finish totally was intact and the latches and hinges like new. After opening the case, not only was my guitar immaculate and in tune, but was cool to the touch. The insulation you put in worked like magic. I am completely impressed with the quality of your work, and love the silver color we went with as well. I thought I should share this with you and offer it to post if you wish for a review on you site. At this point I would not buy a flight case from anyone else. Un Abrazo de Sevilla!
Hi Jeff, the case arrived today. It is beautiful. My guitar fits just perfect. I am so glad I went with you. If you ever want me to write a review for you just let me know. I love this case. Thanks for being such a great craftsman.
Jeff - my God what a perfect case!! I found it in my office when I returned from Texas today. It was perfect in every way and when I got home and put my Breedlove in it - it was again perfect. A beautiful case - blows Calton out of the water - and a perfect fit! And weighs nothing! Thank you so much - and most of all thanks for answering the questions before hand. It was a big purchase as it is for any musician so I sort of eased into it. . . . But I assure you you will be heavily endorsed here in the Muscle Shoals Alabama area where I live. . . . In case you are an old rock and roll fan - all the hits from the 60's and 70's were recorded here (Mustang Sally, Old Time Rock and Roll, you name it and it happened here. All those guys are still around that made those records and I see them all the time - not to mention all the other musicians that live here. I hope you gain some business from this area from this. I will do what I can for sure. Again Jeff -- perfect! I don't know what else to say. . . . You are welcome to give anyone my contact info if they want to know what I think. . . .
Jeff, Just about one year ago you rushed an order for a custom, double insulated, soft leather handle, crushed red interior case for my Baden A Style acoustic and I can't thank you enough. What a year it has been! First of all - I absolutely love this case. The case has flown a bit over 75,000 miles (all but about 2000 of those miles on Delta) and driven another 4,000 miles from one gig to another in the last 12 months. The case has protected my guitar in -45 degree weather in Canada, ice storms in South Dakota, blizzards in Detroit and Chicago, and torrential rain in Florida. Perhaps more importantly than all of that, the case has done an incredible job of maintaining humidity across all of those climate changes and ensured that not only is my guitar out of the elements and in one piece, it isn't being over or under humidified with the climate swings. People often stop and ask about the case - particularly in airports where other musicians are carrying their guitars in flimsy gig bags or exceedingly heavy fiberglass cases. I'm always happy to show them how unbelievably light, comfortable, sturdy, and protective the case is...
The light weight build of your case and super comfortable handle makes a world of difference when running across the Detroit or Minneapolis airports to make a tight connection. I've never had a problem with the case going through TSA checkpoints and this case fits in the overhead compartment or in the coat closet of many of the planes I fly on. When I'm in regional jets or prop planes and unable to carry the case on, I'm confident that despite the weather outside, the abuse the case will incur from baggage handlers, or the conditions it will endure in the cargo hold of the aircraft, my guitar is going to be safe in the Hoffee case. With all that being said, the case certainly shows wear and has earned a few scars from all of its travel. The latches, hinges, interior, weather stripping, and handle all seem to be doing very well. In any event. Thanks again, Cheers
Hi Jeff, I just returned from my month-long European tour, and I want to tell you how well your case did in protecting my guitar. I only had to put my instrument into the cargo hold one time out of six airplane rides, and that worked out just fine.The real test came when I was robbed of my money in Barcelona, Spain. While being robbed, I dropped my guitar onto the street. As I heard the sound of the case crash onto the asphalt, I got a little sick about my instrument's well-being. After the dust settled, I eventually took the guitar into my apartment. I opened up the case, and not only was the guitar unharmed, it even stayed in tune! Obviously, this made me pretty happy.Thanks for a great product
Jeff,I received the case today and had to write and tell you how impressed I am with the quality of the case overall but, more so, the attention to detail. It fits like a glove! You have exceeded all of my expectations (which were high)!If you ever need a testimonial, let me know!
Greetings Jeff, I wanted to write and both thank you and let you know how pleased I am with the product. You were correct, the new arch-top cases are really a significant improvement over the original design for an instrument like mine. Thanks for the suggestion to go that route. Totally worth the extra $100 or so. Apart from the case fitting like a glove and really being nicely crafted, you did a really nice job with the carbon fiber. The top, in particular, is really spectacular. The neck and headstock mods you've made dispel any of the criticisms I read over the Internet. No way are they moving, no matter what. I was also pleasantly surprised by the size of the accessory compartment under the neck - much larger than I had anticipated…
I was also surprised by how much lighter in weight the case is compared even to the OHSC from Taylor. Anyway, in the event you need any customer references, I'd be happy to do so for you. You've been so easy to work with, great communication and sending me pictures of the latches, etc., and were really helpful in arriving at the final design. At this point, I couldn't be happier with it. We'll see how it does after the airline folks mess with it in a couple of weeks. . . . Thanks again,