Meticulously hand-crafted carbon fiber cases
Sturdier construction, lighter than wood &
Old world crafstmanship meets new world technology
Beautiful finishes, Master craftsmanship
"My philosophy from the beginning has always been to use the best parts and materials, from the interior fabric to the latches. That's the way it has to be for a case that you can check on a plane and toss around without worry about damaging your guitar."
Genuine American Innovation
In just a few short years Hoffee has become the premier builder of carbon fiber cases for guitar, banjo and mandolin. Each Hoffee Case is hand built in the USA through our state-of-the-art process using the highest quality materials available. Our premium quality custom interiors are meticulously fitted specifically to your instrument's measurements. And that is why our customers say, "It fits like a glove."
Our mission is simple. We work hard to provide our customers with protection, style and the kind of customer service we would expect for ourselves.
We look forward to hearing from you and building a new home for your most prized musical instruments.
Sincerely,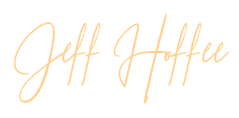 We strive to take care of our customers. Period.